Wantlist - how does it work?
Would you like to buy a card or a product that we currently do not have in stock? Are you tired of checking periodically if the said product is in stock? If yes, we've got good news for you. We have a function named Wantlist on our eshop. It is very simple. You can enable Wantlist feature, which will watch if the chosen product will become available. When the product will be in stock once again, you will receive a notification that the product is available. Wantlist feature does even more. If you add a product to your Wantlist, the chance that the said product will become available will be higher. We check the Wantlist items regularly and try to provide them as soon as possible.
After clicking on the binoculars icon
a popup window will open. There you can choose what variant you are interested in. You can also choose if you want to be notified whenever any amount is added to stock (lower quantity than you want) or when the wanted quantity becomes available at once. Do not forget to confirm your choices by clicking on "".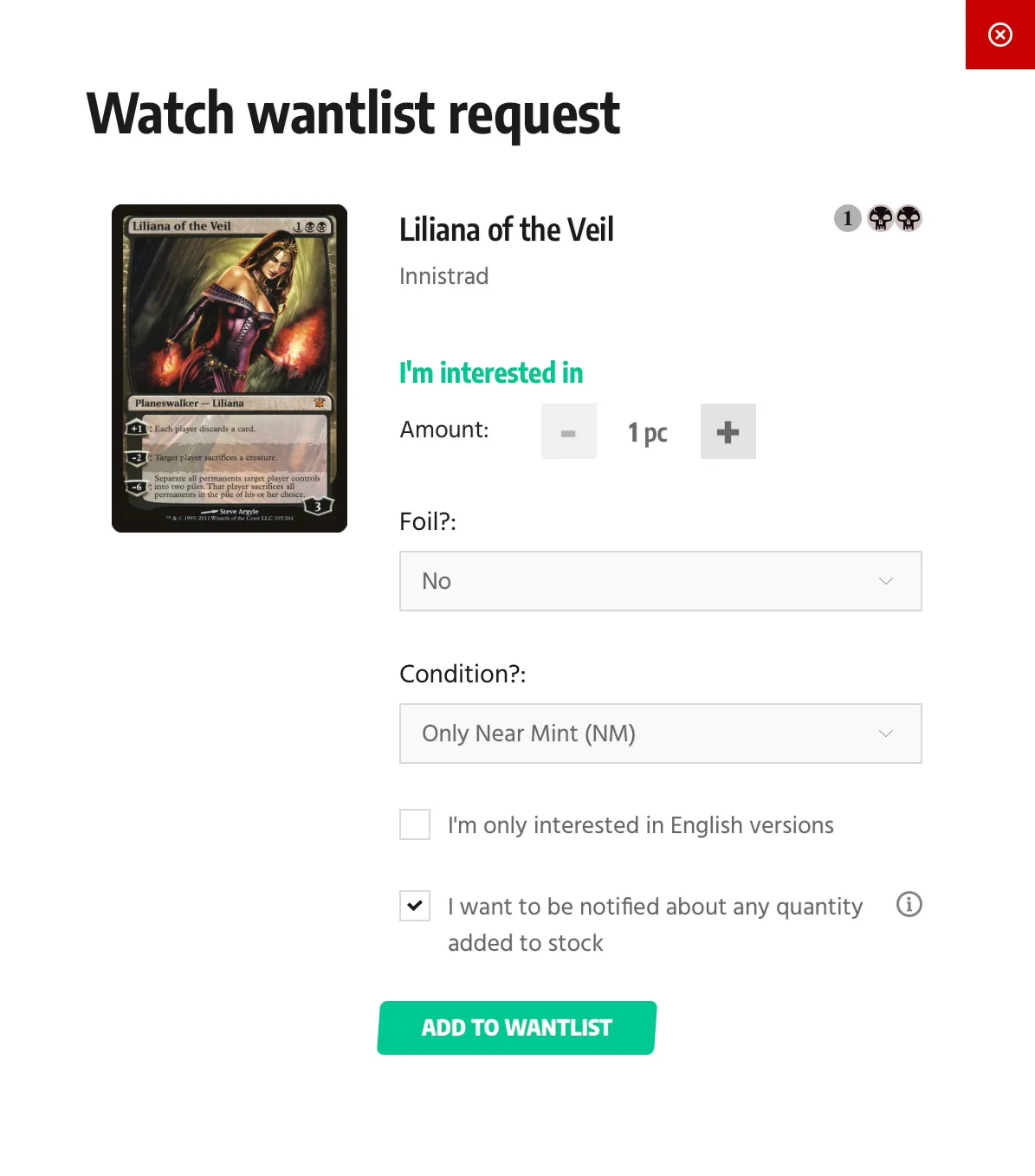 If you still want to watch the item, you can simply click on the button "Activate".